Leotard Details
Leotard Description:
Super elegant and classy design! This leotard with 3/4 sleeves may be also used for competitions. The sleeves may be made of mesh or lycra per your preference. The back side of the leotard could be solid color. Add extra bling with rhinestones for a small additional fee.
Leotard Sketch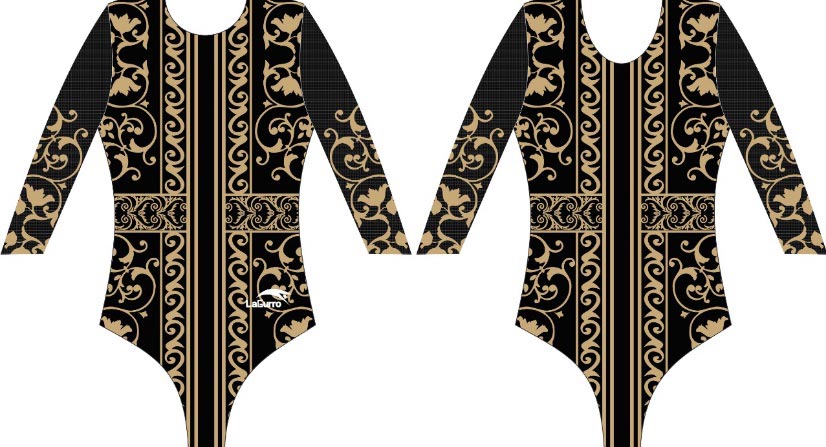 Available Sizes:
CXS, CS, CM, CL, AXS, AS, AM, AL, AXL
Washing Instructions:
Hand wash or machine wash on the gentle cycle with fully dissolved mild detergent; rinse well and air dry.